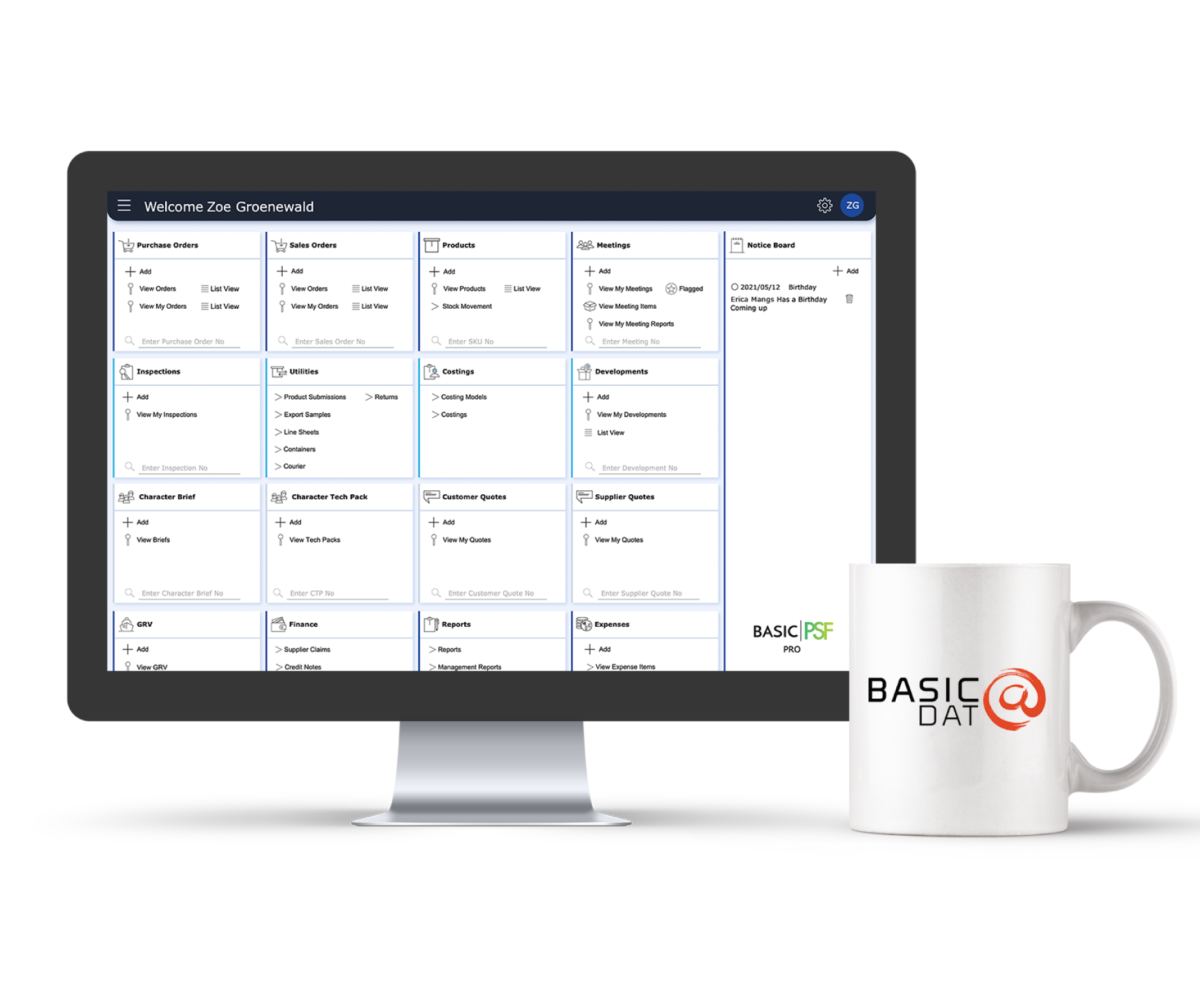 Being a leader in Claris FileMaker development in South Africa, BasicData will work together with you to make sure the software we develop solves all of your business needs. We specialize in the design and development of relational-database applications for our customers, using Claris FileMaker®.
When pairing Claris FileMaker® with other web technologies BasicData is able to build world-class solutions rapidly, and at a fraction of the cost of other technologies. Each and every project we undertake is managed by an experienced and multi-talented team of Claris FileMaker® developers. BasicData has a solid track record of developing effective complex solutions. At the same time, we make sure that the customer's interface is simple, and easy to use.
Good Planning Matters
Your projects should be per scope, completed on time and within budget. We use best practices to guide, clearly communicate and define both our and your roles.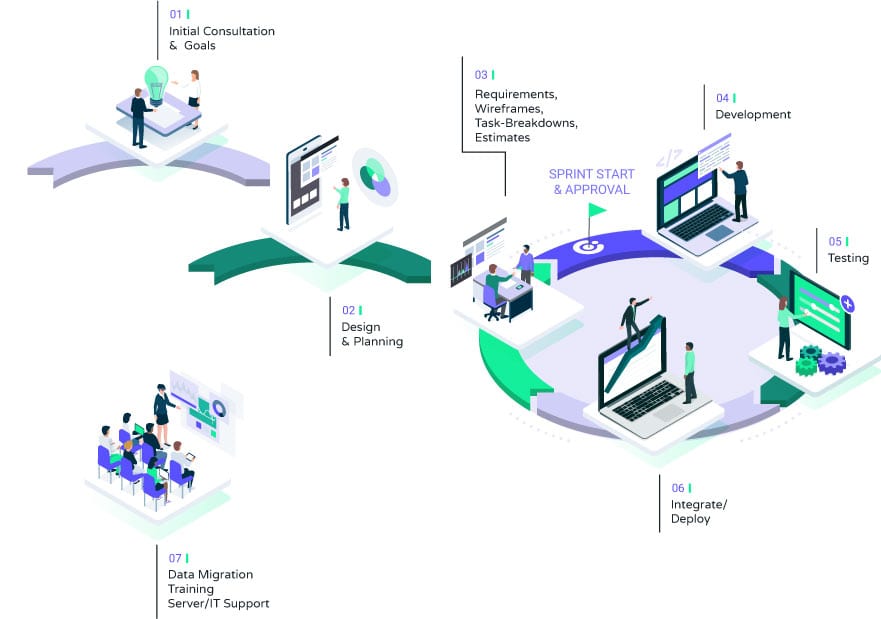 What makes our process work?
The Developers
It's not just about writing lines of code, for us it's much more. We will design, plan and work to understand your business.
The Client
Your are not a bystander, we will work together, you are an integral part of both the team and the process. You will have visibility and together we will make informed decisions.
The Solution
Developing custom software is complex. We will help identify the right solution for your based on your unique requirements.
How we approach each project.
Other activities might include training, responding to ad hoc requests and or assisting with your IT infrastructure needs.

Initial Consultation
Discuss business objectives, outline goals and identify requirements.

Development
Create wire-frame, write code, build the application and work in a development environment.

Design and Planning
Discover your vision, create resources, create a timeline and define roles.

Testing
Get feedback from customer, confirm design and test functionality. Once done we do it again until it is refined.

Requirements
Specify tasks, rank priorities, share estimate timelines and approve each step.

Deployment
Plan deployment, train your team and deploy application in the live environment.